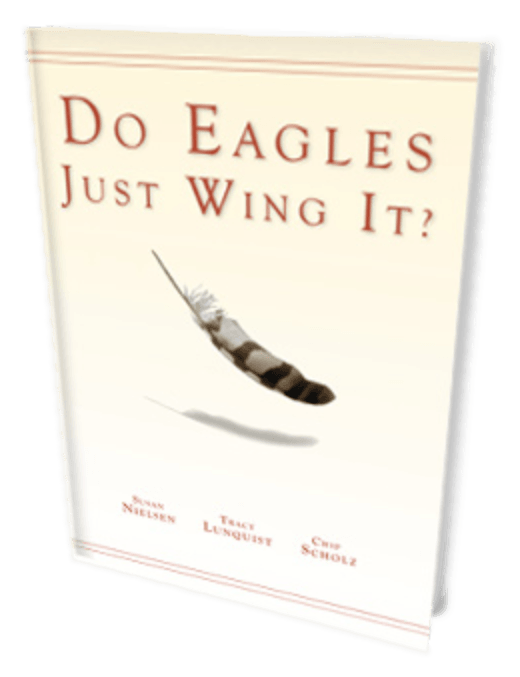 Masterminds Unleashed
Do Eagles Just Wing It?
"I love this book. It's full of great questions and practical tools you can use to become a better leader. Do Eagles Just Wing It? is more than a book. It's a map to a better life. Choose your vehicle, your route and your destination, and get rolling!" –Stephen R. Covey, Author, The 7 Habits of Highly Effective People
Purchase Now
Free Excerpt
Clarity, Focus, Attention and Intention
Do Eagles Just Wing It? uses powerful concepts to help you put clarity, focus, attention and intention to work for you in your work and in your life. When you put them to work towards what you desire, you will harness the energy to achieve what you set your mind to.
If you want a book with all the answers, this isn't it. But if you want a book full of great questions, you will discover many within these pages, and with them, you may just discover yourself. The co-authors: Chip, Sue, and Tracy are worthy of your attention, and more importantly, so are YOU. So dig in and start building the life you want! This book is for you if:
You have a vague feeling you know what you want out of life, but have no clarity around it.
You have clarity about what you want, but can't consistently focus on it.
You have clarity and focus, but haven't paid attention or intentionally acted to bring it about.
You know exactly what you want out of life, but want some help organizing it.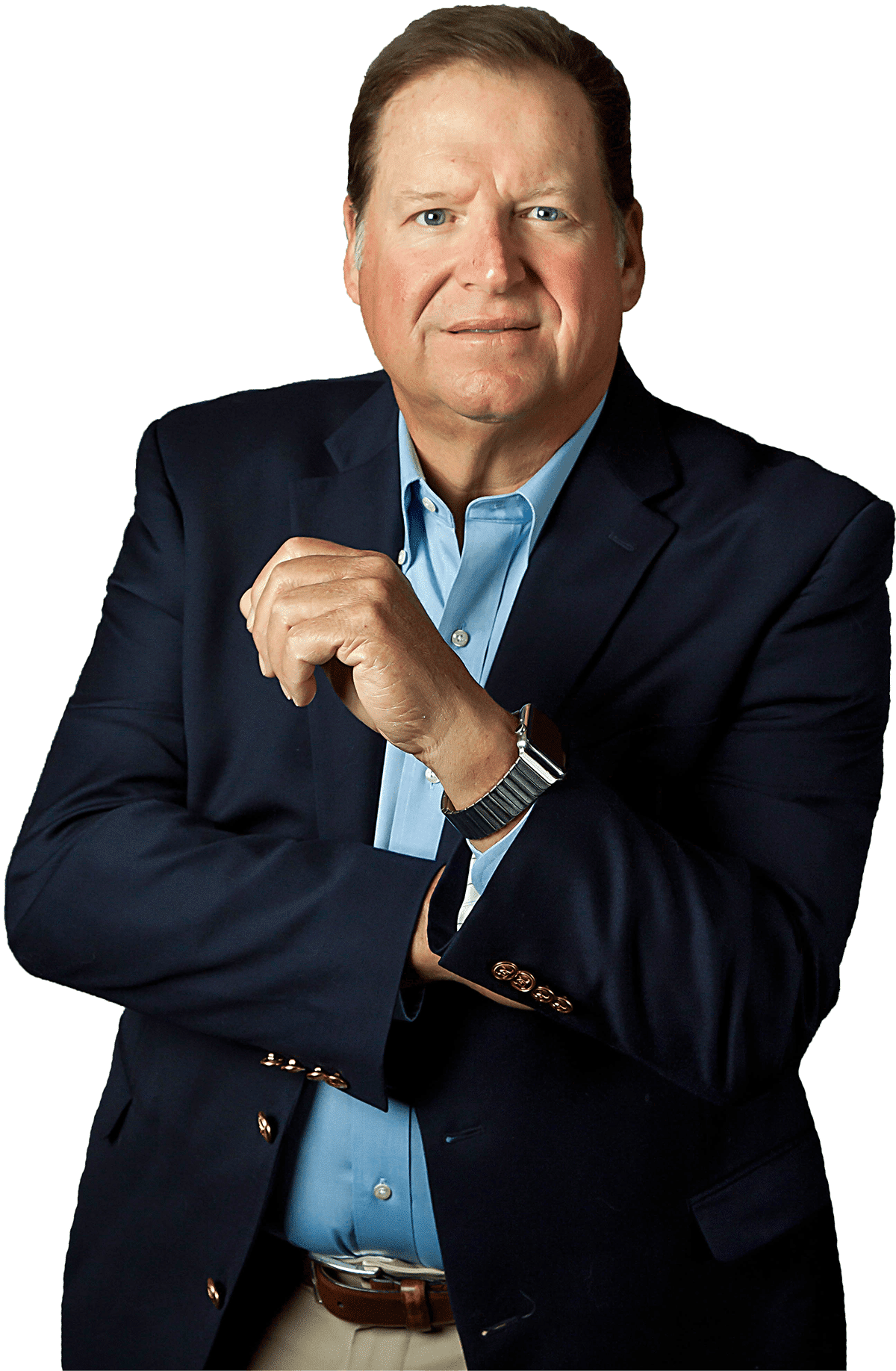 Join our newsletter for a free preview of Do Eagles Just Wing It?:
Are you feeling a loss of direction? Get back on track.
Achieving Self-Mastery
You will never reach your potential without mastering yourself first. Learn to properly measure yourself and your current conditions, and you will gain renewed confidence in your journey.
Building Your Vision
Vision precedes action, and is a prerequisite to developing clarity and intention. Do Eagles Just Wing It? teaches you how to craft a compelling vision to unlock higher levels of motivation and follow-through.
Defining Your Values
Eagles are focused on what matters to them. This empowers them to align their work with their purpose. Using our novel approach to defining your values, you will achieve greater fulfillment in your journey.
Critical Success Factors
There are certain actions everyone must take to succeed, but not everyone knows what they are. These are your critical success factors, which you will learn to systematically identify and conquer in Do Eagles Just Wing It?.
SMART Goal Setting
Average goals get average results. To obtain stellar results you need something more. The SMART framework is well-recognized and acknowledged by top leaders around the world, and will empower you to break past barriers you previously thought were impossible.
Bringing it Home
Even the most carefully laid plans must be executed to become your new reality. Armed with our methodology, you will learn to execute intelligently and with perseverance, inclusive of your interactions with others.
I'm a big fan of good stories and simple, profound ideas that people can use to do things differently. Do Eagles Just Wing It? offers exactly that. This is a set of instructions for building the life you want. Dive in if you're ready to get started!

John G. Miller

Author of QBQ!, Flipping the Switch, and Outstanding!
If you're like me and learn better via metaphors and stories than from flowcharts and theory, Do Eagles Just Wing It? might just be the most appealing business book you'll read this year. The authors weave tried and true strategies with inspiration and aspiration sparking the reader's desire to soar higher than before.

Dee Bailey

CPCC, Transition Coach
Feeling a loss of direction? Out of touch with your passion? Unsure of your next life adventure? Then get ready for a smorgasbord of insights and how to's that will help even the most confused souls regain a feeling of purpose and optimism. This isn't yet another cookie cutter self-help book, but a refreshingly written and presented guide to getting out of your chair and back into the stream of life.

Harvey Smith

CCMC, CPBA, CPVA, Head Coach, Carolina Business Coach
We are the authors of our own stories. The choices that we make shape our lives. How do you wish to change your life and what choices do you need to make to achieve your vision? If this is a question you ask yourself, then this book is for you.

David Gurteen

Founder and Director, Gurteen Knowledge Community
Chip helps people better their lives and careers, and has great insight about people and their behaviors. That insight, and insights from his writing partners, has been translated into this book. Would you like to improve your outcomes both in business and in life? Then you should read Do Eagles Just Wing It?

Herb Shear

CEO, GENCO ATC
Look behind you, is anyone following? As leaders we can always ratchet it up a notch. We have no idea what we are capable of. This is a paint by number resource to make the leap and find out!

Pat Riley

President/COO, Allen Tate Company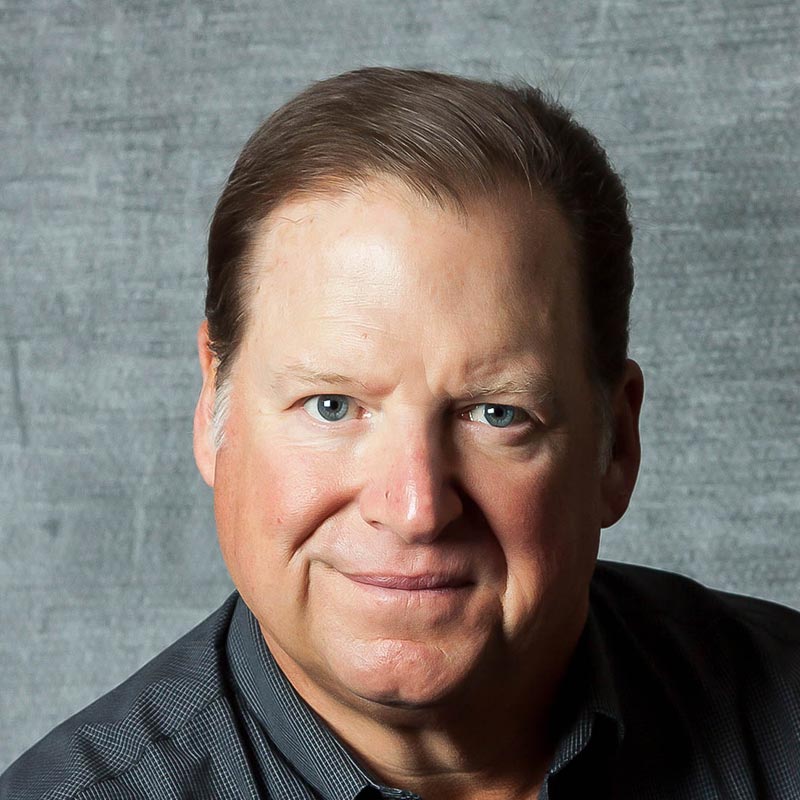 ABOUT CHIP SCHOLZ
Chip Scholz is Head Coach of Scholz and Associates, Inc. He is an executive coach, who works with CEO's across North America.  His clients are more successful because they are clear on what's important to them, focused on results, paying attention to new opportunities, and intentionally creating the future — not just letting it happen.